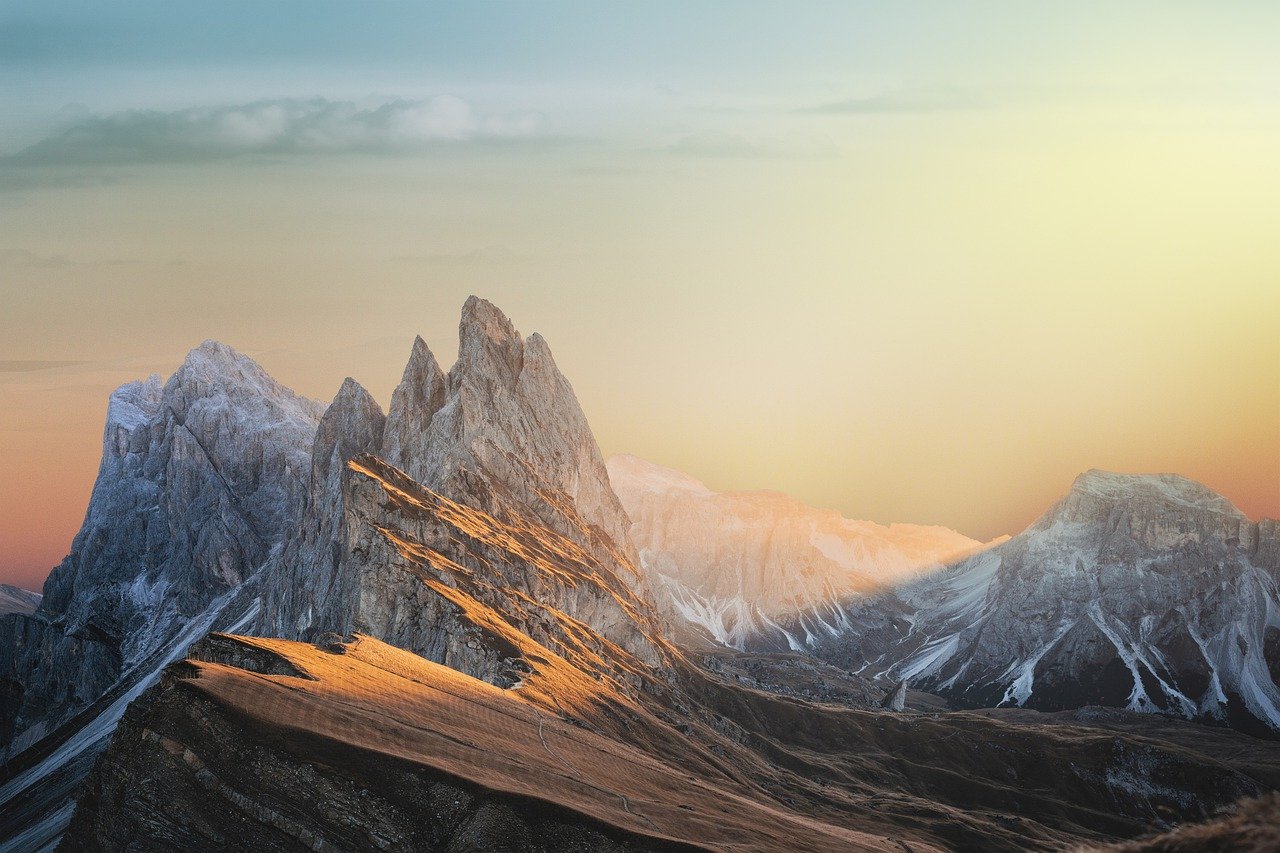 Sunday Services
English Service | 08:30
While the whole family is welcome, our main service is best for ages ranging from young adult to elderlies. Holy Communion is celebrated on the 1st and 3rd Sundays of the month.
LOCATION: Main Sanctuary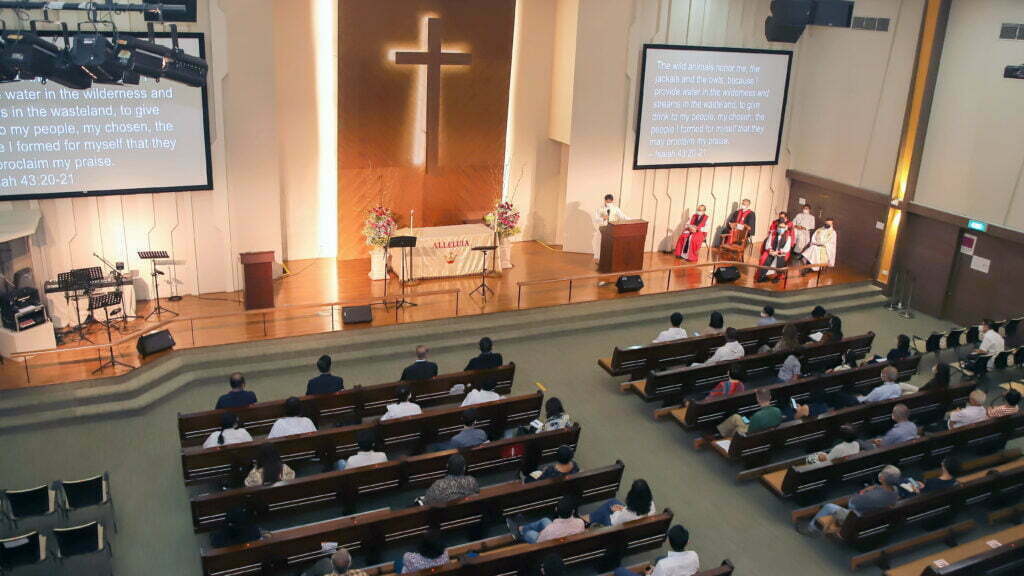 Praiseland Children | 08:30
Praiseland is for children ranging from 2-12 years old. Typical activities include praise and worship, bible stories, scripture memorization, and arts and crafts.
LOCATION:
PraiseTots (2-3 yo) – Amos Room, Level 3
PraiseOnes (4-7 yo) – Praise Hall, Level 2
PraiseKids (8-11 yo) – Praise Hall, Level 2
PraiseLight (12 yo) – Praise Hall, Level 2
Light Youth | 08:30
Light Youth is comprised of young people ages 13 to 19. There is a short teaching focused on relevance and application followed by small group sessions for discussion, games, and prayer.
LOCATION: Bethel Hall, Level 2
Tamil Service | 10:30
Family service for all ages with worship, word, and prayer.
LOCATION: Shalom Hall, Level 4
Mandarin Service | Various
Sunday Service | 9am
LOCATION: Yishun 10 Cinema Hall 7
Sunday Services | 5pm & 7:45pm
LOCATION: Main Sanctuary

Thursday Happy Life Gathering | 10am
LOCATION: Main Sanctuary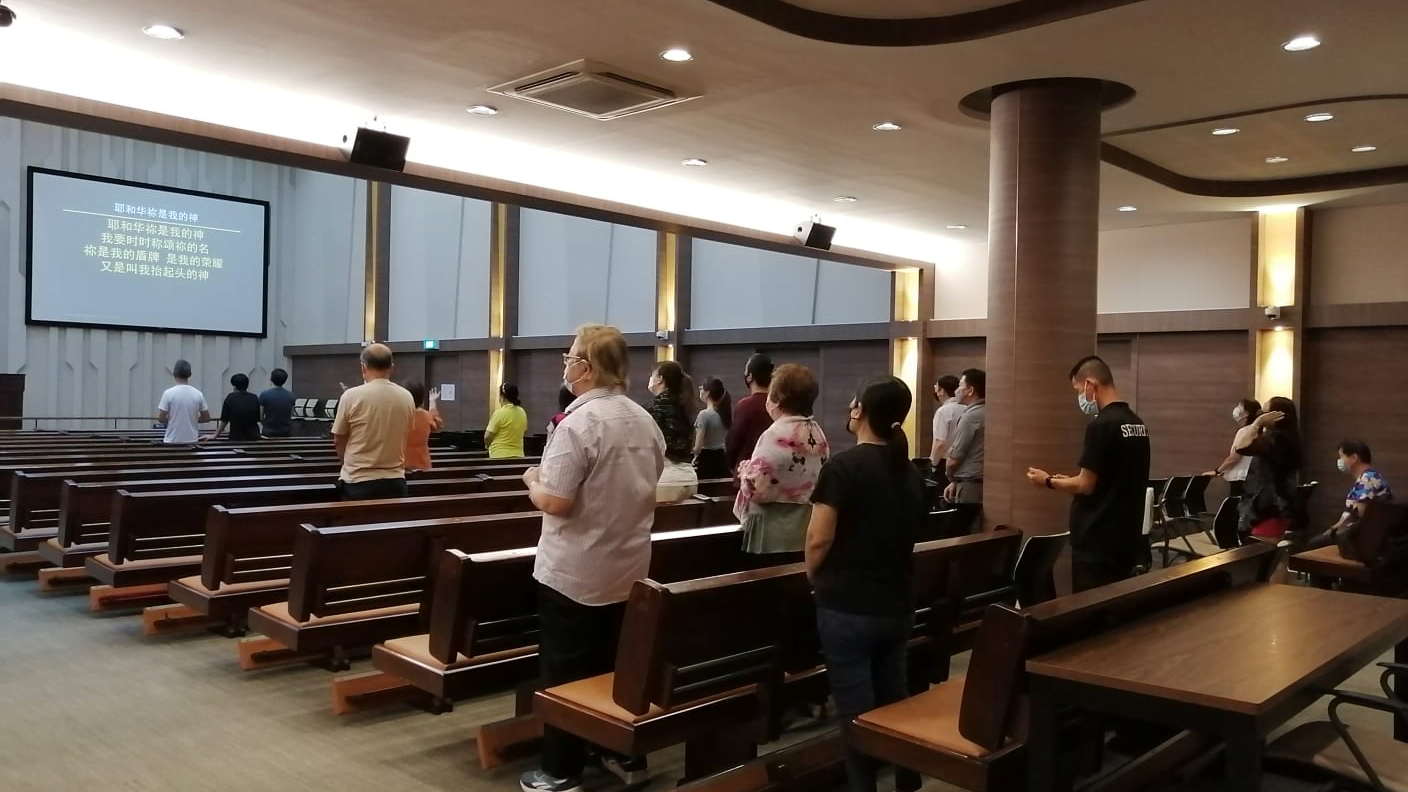 Frequently Asked Questions
Don't see your question here? You can always email, call, or WhatsApp us using the links at the bottom of the page.
How should I dress?
There is no specific dressing required. However, you are encouraged to come in smart casual.
Am I required to give money?
Giving financially in our worship service is not a requirement. You are welcome to give a free-will offering during the offertory segment.
Is there a cry room or nursing room?
Very young children make noise and need space. We understand that and embrace young families. Located at either side of the rear of the main sanctuary are two soundproofed rooms with a glass wall and an adjustable speaker. One side is for nursing mothers complete with a privacy cubicle whilst the other side is set aside for parents with toddlers.
What is a Connect Group and how can I be a part of one?
A connect group is a where members of the church gather in a smaller group setting for fellowship with other believers, grow deeper in their understanding of God together through worship and bible study, and support one another in prayer. If you would like to be part of a group, simply speak to any pastors, or write to us at general@ycca.org.sg.
If I desire water baptism, what should I do?
In a year, the church will plan to have two rounds of water baptism. If you are keen to go through baptism, you can speak to any pastors, or write to us at general@yccanglican.com and we will guide you through the registration process. The prerequisite for water baptism is attendance of a 4-week baptism class.
How should I ask for prayer?
If you are with us onsite in the service, you may come forward after the service and our pastors will be available to pray for you. Alternatively, you may send your prayer request to us via email at general@yccanglican.com.
Do I need to bring a Bible?
It will be good to have a Bible with you for reference as you hear the sermon preached. But if you do not have a physical bible, you may log on to https://www.bible.com/ to access an online bible.
Does the church live stream their service?
We believe that church is better together – in fact church is incomplete without an element of fellowship. However, life can be messy and we do provide a live stream for those who are unable to attend on-site for a given weekend.
What is Holy Communion?
Holy Communion is served to baptised believers 14 years old and above. As we partake in the Holy Communion, it is a reminder of the last supper the disciples had with Jesus. The communion elements, the bread and the cup are symbols to remind us of Jesus who sacrificed His body and blood so that we might be reconciled with God.
If you are not partaking, you may come forward during Holy Communion with hands clasped together, and the pastor will say a prayer of blessing over you.